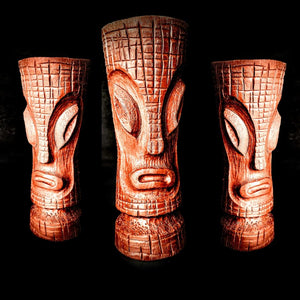 This is a DEPOSIT towards this piece, it holds your spot without stress.
We are trying to make collecting accessible and fun for everyone!
  This wood like finish guys stands just over 8 inches tall and is hand glazed.
SHIPPING calculated at final payment, thank you !
Signature series made in Los Angeles, by us.
*All images shown are the original sculpt models. Final finish will be in the classic Tiki Diablo glazing style, matte glaze with hand panted details**
Maxed out at 300 pieces, give or take